Situated in Brittany, near the free A84 motorway, in the village of Saint-Etienne-en-Cogles between the medieval town of Fougères and Mont-Saint-Michel, the Manoir du Vaugarny, a 14th century house, welcomes you in its restored outbuildings in the heart of its 12 acres of grounds.
Passionate about history, architectural heritage and topiary gardens, we have endeavoured to bring back the charm of yesteryear to this age-old residence by respecting the artisanal traditions of the middle ages during its restoration.
Selected by Sawday's, we have opened our doors in 2015 in order to share with you the authenticity and tranquillity of our estate. There are two self catering cottages newly refurbished. Le Logis is a four star spacious holiday home, perfect for couple who want to get away to the countryside or celebrate a special occasion. La Boulangerie is a cosy low ceiling bakehouse wih two bedrooms, perfect for friendly holidays. And Les Chemins is the largest 3 bedrooms authentic hunting house (new 2018). All are delightful 17th Century houses, stylish, chic and utterly charming.
Manuel will share his passion for Brittany's historic town and architectural heritage. He will also be your perfect guide if you need any details on our private historic site. Madly will be very pleased to show you her studio where she paints and sews handcrafted cushions. If you are a garden lover, she will be happy to explain how they managed to create theirs for 15 years.
If you are looking for a unique holiday accommodation. You have find the right place. Somewhere with french History, spectacular gardens and peaceful countryside.
We are at your disposal to help you discover French culture through its gastronomy, its fine wines and its savoir-vivre. We will do everything possible to make your stay in our little corner of paradise unforgettable.
Venez goutter a la crème de la crème .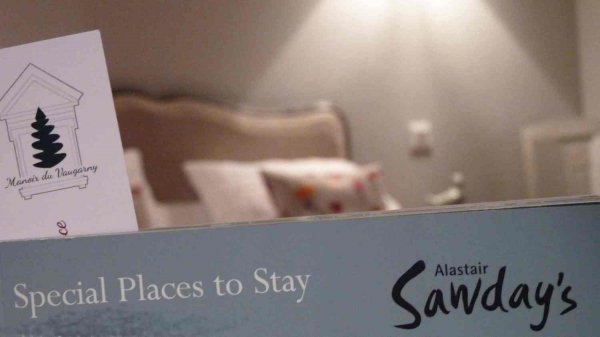 Manoir du Vaugarny is open from 25th April to 15th Sept 2020.
We offer to our guest (for a week stay) tickets to visit the "French Downton Abbey", Château le Rocher Portail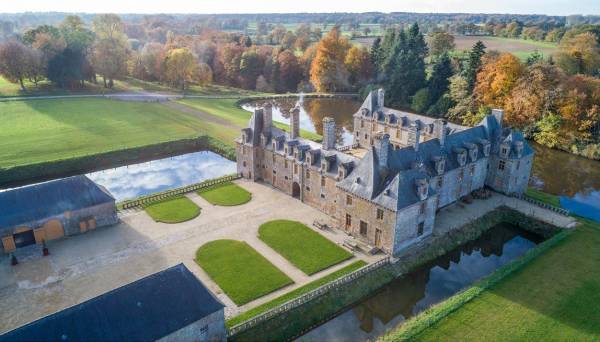 Experiences : "create your cushion at the château" : 69 euros/pers